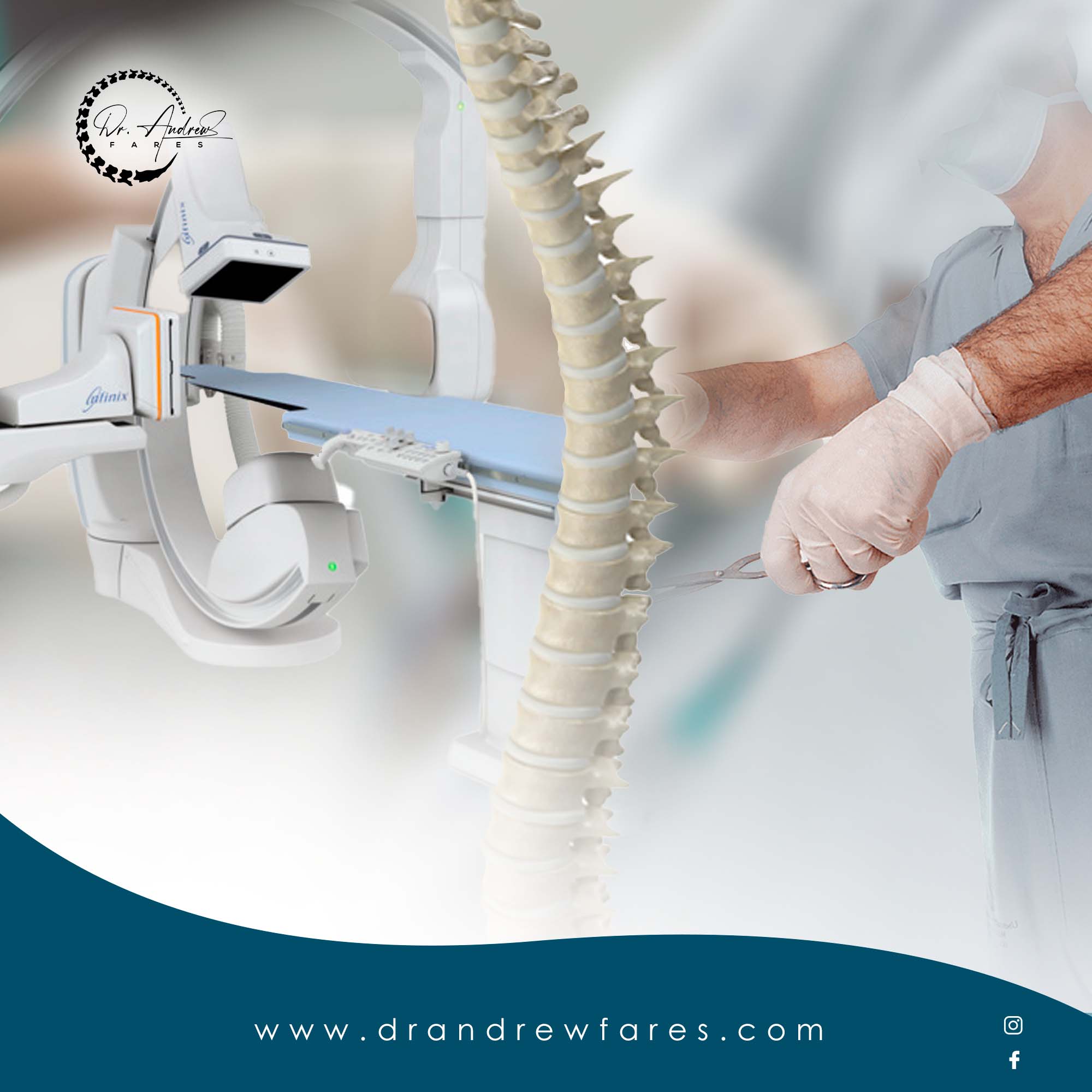 The role of surgery in management of spine diseases has tremendously decreased in the recent era after the introduction of interventional radiology, that can precisely guide the physicians to the area the causes the problem without the need of an open surgery.
Nowadays. Surgical procedures are limited to the advanced cases with impending disability such as foot drop or incontinence. Moderate spine disease are advised not to do any spine surgery to avoid the numerous complications that include and are not limited to the following, nerve damage by adhesions and fibrosis. Failed back syndrome, spondylodiscitis.
Advantages of minimally invasive spine interventions
Avoid going under general anesthesia with is sometimes dangerous to the patients life
Procedures are extremely safe with success rate up to 90 %
There are no side effects
Recovery time is minimal. The patient is instructed to leave the hospital after 2 hours of the procedure.
Procedure duration is about 20 to 30 minutes only
The patient is instructed to return to his normal daily activities after 24 hours of the procedure
Minimally invasive spine procedures are effective in treatment of the following conditions. Disc prolapse, spondylolisthesis. Spondylosis. Failed back surgery syndrome. Pain from Vertebral metastasis. Neck and back pain.